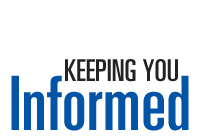 UPDATED Coronavirus Information
Shannon Horney
Monday, June 29, 2020
The Lawrenceburg Community School Corporation has combined all updates for parents and staff to one convenient location on our website.

9/24/2020 - Indiana is moving into Phase 5 of Indiana's Back on Track Plan. Please see this announcement from LCSC for guidance.
9/11/2020 - Letter to parents as notification of FREE meals to ALL LCSC students until 12/18/2020 or until notified of a change by your child's school.
8/25/2020 - Letter to parents as notification of a positive test result for COVID-19. Includes letter to classrooms and soccer team.
8/19/2020 - Update/School District Continuous Learning Plan
8/13/2020 - The Lawrenceburg Community School Corporation (LCSC) Fall Athletic Spectator Policy was approved yesterday by the Dearborn County Health Director. It is attached for everyone to view and adhere to the guidelines at each of the activities you may attend. We thank you in advance for following these guidelines so we may serve our student-athletes and patrons safely. It is important for everyone to adhere to the guidelines so activities may continue. Please reach out to your school's athletic department for clarification or specific questions.
8/13/2020 - Letter parents as notification of a positive test result for COVID-19 in the classroom and bus.
8/7/2020 - Welcome back staff and students! Mr. Galey and Mrs. Spaeth are working together to show their support for LCSC. To get into the Tiger Spirit, watch their video!
7/30/20 - Revised (7/29/20) LCSC School Re-Entry Plan and Revised (7/29/20) LCSC Athletic Re-Entry Plan. Both plans were updated as directed by our local county health doctor. Dr. Eliason has also created an informational COVID-19 video.
7/14/20 - LCSC Re-entry FAQ's.
7/13/2020 - To view the re-entry plan please click here. The plan was approved by Dr. Eliason, Dearborn County Health Dept. Medical Director. The plan was reviewed by the LCSC School Board and approved on July 13th. Dr. Eliason's approval letter can be viewed here. If you would like to hear an editorial of the plan, please click on this Screencastify. The board also approved a Resolution to Suspend Board Policies.

6/22/20 - Our school board approved an Athletic/ECA re-entry plan, a summary of the plan can be seen in this video. The detailed guidelines for the plan can be found here. The video also touches on Fall re-entry for the 2020-2021 school year. Please take the time to respond to a survey regarding in-person and virtual learning. The link to the survey can be found here.
5/18/2020 - End of year reminders video.
4/720 - The School Corporation released a Community Letter, Video and IDOE Continuous Learning Plan. The letter updates parents, students, staff, and community members on the school corporation's plan regarding the school calendar, following Governor Holcomb's order to close schools through the rest of the school year. The video goes over the Community Letter in more detail. The Indiana Department of Education released a Continuous Learning Plan. To view LCSC's plan, click here.
3/23/20 - Parent Letter
School Board Resolution to Pay Employees
3/23/20 - Board Meeting Video