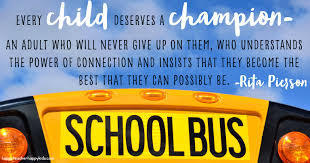 2018-2019 Registration Ad
TC Eckstein
Monday, July 09, 2018
LAWRENCEBURG COMMUNITY SCHOOLS
2018-2019 SCHOOL YEAR
FIRST STUDENT DAY - August 1, 2018
REGISTRATION:
Online registration will open 7/9/18. All returning families should have received PowerSchool Parent Portal Access letter (sent home with students at the end of the school year) to access the Parent Portal to complete the online registration process. Please access the Parent Portal at https://lburg.powerschool.com (Do not use the PowerSchool App). Follow the Online Registration link found in the left column. New families will follow the new student registration link found on the corporation's website. An email address and access to the PowerSchool Parent Portal is required to register your student. If further assistance is needed please contact your child's school or email: registration@lburg.k12.in.us.
All students must register for the new school year.
Lawrenceburg Primary School 537-7239
Central Elementary School 537-7279
Greendale Middle School 537-7259
Lawrenceburg High School 537-7219
OFFICE HOURS:
GMS and LHS July 27, 2018 from 8:00am - 3:00pm
GMS and LHS July 30, 2018 from 8:00am - 7:00pm
**Parents can pick up schedules and make changes, pick up locks, put money on cafeteria accounts and pay for device insurance **
FRESHMAN ORIENTATION AT LHS AUDITORIUM will be July 24th from 10:00am - 12:00pm
OPEN HOUSES:
LPS July 30, 2018 "Meet Your Teacher Night"
Kindergarten 5:00pm - 6:00pm First Grade 6:00pm - 6:30pm Second Grade 6:30pm - 7:00pm
Families should plan to be present for the entire time as a great deal of important information will be shared by the administrators and classroom teachers. *Please bring all supplies to this event. Cafeteria and latchkey staff will also be available.
CES July 31, 2018
Third Grade and New Students 5:30pm - 6:15pm
Fourth and Fifth Grade 6:15pm - 7:00pm
GMS August 1, 2018
Open House from 5:00pm - 6:30pm and Parent Technology Night from 6:30pm - 7:30pm
We will show PowerSchool and Google Classroom. Parents can also pay for insurance.
LHS August 8, 2018
Open House from 6:00 pm – 7:30 pm and Meet Your Tiger Night 7:30 pm
**Parents and students can meet the teachers, bring in supplies and place money on cafeteria accounts**
School Meal prices:
Breakfast - $1.25 for all schools/$1.75 for adults
Lunch - LPS and CES - $2.10, GMS and LHS - $2.35, Adults - $3.00
Free and Reduced forms need to be printed, filled out, signed and brought to the Superintendent's office (to Cathy Albright). If you are unable to print the forms, you may come to the Superintendent's office where hard copies will be available to complete.
Lawrenceburg Community School Corporation would like to thank the City of Lawrenceburg for paying 100% of textbook rental and other school fees for the 2018-2019 school year.